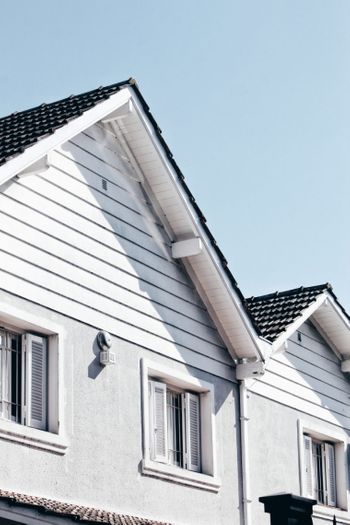 FASCIA
What is Fascia? Fascia is the outwards facing siding on the lip of the roof. It tends to make a strong impression on the overall look and feel from the outside (or as some call it "curb appeal"). Branson Enterprises is well versed in not just walls and roofs, but also everything in between. If you find that these boards need to be repainted, or perhaps starting to rot or mildew and need replacing, it is probably time to give us a call. Fascia can come in several materials, but usually due to the humidity, we recommend hardie or vinyl, but frequently also work with wood and aluminum.
SOFFIT
What is Soffit? Soffit is the simple term referring to as the siding underneath the lip of the roof overhang. Most people don't notice Soffit if they are driving by, and typically won't see damage until they are directly underneath it. Like Fascia, the humidity in South-East TX can cause mold and mildew, so we typically recommend going with Hardie or vinyl siding. If your Soffit needs replacing in the Lake Jackson, TX and surrounding area, Branson Enterprises is your best bet for long lasting results.
HARDIE SIDING
What is Hardie Siding? Hardie Siding is a composite mix of fiber and cement that is one of our first choices when we think of long-lasting siding with an excellent ability to maintain its color. Ask about Hardie Siding if you have been considering remodeling or renovating your home in the Lake Jackson, TX area.
WINDOW TRIM
Windows get a lot of attention when it comes to curb appeal, but one thing many people overlook is the "trim" that frames the windows. Sometimes it rots over time or simply fades and needs a repaint. Branson Enterprise recommends window trim renovation as an excellent investment if you want to maximize a house's outward aesthetic.
GABLE TRIM
Gable Trim is a common protective siding that covers the outward edge of the roof. Sometimes this needs replacing if the house is very old and the trim is starting to rust through. Usually, it is a straight forward process for Branson Enterprises and an excellent time to discuss installation if you are already in the process of or even considering roof work.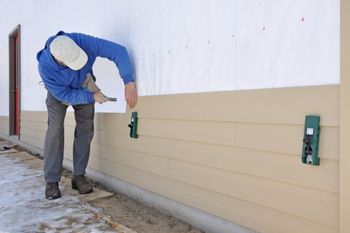 EXTERIOR SIDING
There are many different materials to work with when considering siding. While we consider Hardie Siding to be one of the absolute best, it is your house…tour the neighborhood for the houses that have the siding you like, snap a picture and we can take care of the rest.
PAINTING
Few things give a house more curb appeal than painting. By painting the outside of the house and the deck, you are protecting it for years from the wet weather we experience year around. Things like nails and bolts start to rust quickly without a coat protecting them from the elements. Branson Enterprises is an excellent option for both inside and outside painting of houses in Lake Jackson, TX and its surrounding cities.
PRESSURE WASHING
Why does pressure washing making buildings look so good? Pressure washing easily removes the debris and stains that wouldn't come out unless you spent hours of scrubbing and bleaching the same spot. Pressure washing the sidewalk, patio, and driveway can make old cement and brick look like new in a single afternoon. It is the renovation of the "curb" in curb appeal and should not be overlooked as one of the most cost-effective improvements. Ever drive by a business and notice that their walls/sign are super dirty? –often the walls for commercial businesses are brick or a cement, which would look suddenly new if they just took the time to pressure wash them over a couple hours. Homes have a lot of these similar, non-paintable surfaces that will also noticeably benefit. If it has been a few years since your last pressure washing, take a look on the outside, then give us a call at Branson Enterprises and we'll walk you through pricing.