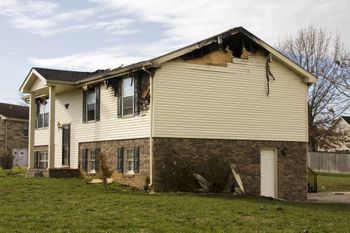 FIRE DAMAGE IN LAKE JACKSON, TX
Branson construction is at the forefront when it comes to fixing fire damage in the Lake Jackson, Clute, Angleton, Richwood, and Freeport areas.
WHAT SHOULD YOU KNOW ABOUT FIRE DAMAGE?
Fire damage involves more than just fire damage. If you have had a fire and used water to extinguish it, then chances are you have water damage too. With fire, there is smoke…which has a noxious smell and causes staining from the soot. It is advised to call a professional as soon as possible if you have had a fire because the longer you leave water or smoke damage, the harder it is to remove. When you use Branson Construction for your fire damage remediation, you can expect the remediation process to include: removal of non-salvageable items, cleaning of salvageable items, complete "Pack-out", and Ozone machines.
A SMALL GREASE FIRE BECOMES A TOTAL HOME LOSSHOW ONE CUSTOMER CAME TO FIND THE BEST HOME REMEDIATOR IN TX
John Mackenzie was on vacation at his beach house in Surfside, TX when he received a call from the fire department in Lake Jackson. Nearly not answering….thinking they were asking for donations while he sipped his Rita enjoying the sun, watching the waves. The operator informed him a fire had broken out on his property in Lake Jackson–the rest is history. John arrived 30 minutes after the fire had been put out. He shifted his pale tired gaze from the smoldering ruins of his kitchen; now smoke laden and soaked from firefighters putting out the blaze. 20 years ago he bought this Lake Jackson home, which had been built 20 years previously. Being a much older home to begin with, some of the wiring in the kitchen had caught fire when they were out of town.
Mackenzie's neighbor suggested that he call his insurance company, and ask them to use Branson Construction to handle the remediation process…
It was much easier than he had expected, as Janet, head of remediation planning, walked him through the process. 2 Days later, work began removing burned materials, separating out appliances and kitchenware that could be saved. Less than a week later, restoration had begun. Removal of the cabinetry, flooring, the stove, the fridge, and a section of a wall, revealed the extent of the water damage. John ended up replacing a large section of the kitchen's structure (including a new rewiring), installing new flooring, a new granite countertop and island, new large appliances, and a section of ceiling along with the adjoining roof.
Branson Construction had also begun removal of the smoke that seemed to permeate every surface in the home. Ozone machines were utilized to remove all traces of the smell of smoke on the property. Less than a month later, John was able to move back into his home after incurring the fire/smoke/water damage throughout his kitchen.
Later as John sipped on his Rita back at Surfside, he recalled this terrible experience and took a deep breath, having the knowledge that Branson Construction had done a thorough safety inspection and was able fix all the other potential fire hazards hiding in the walls.