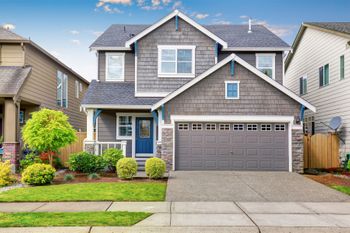 PATIOS AND DRIVEWAYS IN LAKE JACKSON, TX
As the Texas heat bore down on Roger Smith, a long-time Lake Jacksonian and retiree, he gazed out upon his once beautiful red-bricked patio and driveway. His previously pristine concrete pavement had shifted with cracks spidering throughout several sections; unkempt wildflowers were fighting their way out of the crevices–"hardly a silver lining" he thought,…as he panned his field of view lower. The bricks, once a deep red hue–now covered in mossy green stains with spats of orange lichen. Roger sighed uncomfortably, then looked down at his phone for information online for "who is the best patio and driveway remodeler in Lake Jackson, TX", and that is how he discovered Branson Construction. Within 3 days, his patio was pressure washed, revealing the beautiful red bricks beneath, and 5 weeks later, the driveway had been completely repaved.
Present day: taking in the view, Roger experienced a very different feeling as he recalled the memories of his previous patio / driveway dilema. Enjoying the sun and sipping liberally on his manhattan, he reclined in his old fashioned rocking chair and gave himself a mental back-pat for taking the plunge and making the investment. Earlier in the day, Roger's wife informed him that a passing commuter attempted to make an offer on the house. He was excited about the added curb appeal and pondered the offer at length……then confidently decided to keep the view within the family.
CUSTOM SCREEN ENCLOSURES
In South-East Texas, one of the most common complaints of residents (besides the humidity) is the mosquitoes. With new worries among parents and the elderly of diseases like Zika and the West Nile Virus (which albeit are rare), are causing many residents of Lake Jackson, TX to take action to limit their exposure to these pests–if not for health concerns–simply so they can enjoy their backyards without getting swarmed. A custom screen enclosure makes a world of difference; keeping pests and debris off the patio and out of pools. If you have asked yourself, "how to install a custom screen enclosure", look no further. Branson Construction is well versed in building custom screened enclosures to suit your needs.
CUSTOM SCREENS FOR WINDOWS
Any open and screen-less window is an open invitation for pests. Ever accidently left your window open at night and noticed how quickly flying insects make themselves at home? Since windows tend to come in a variety of sizes and shapes, it is not uncommon for residents of Lake Jackson to call Branson Construction for custom screen replacement.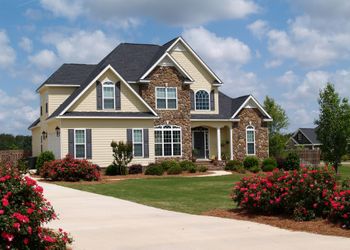 DRIVEWAYS
Thinking of replacing your driveway in Lake Jackson, TX? Maybe the drive leading into your property has always been gravel/dirt and the last few storms have made you rethink your approach. Expansions and replacements are business as usual for Branson Construction. A new driveway adds not just curb appeal, but also a much "smoother" ride from the street to the house, and typically lasts for many decades to come. From concrete to asphalt, there several options…all of them are best left to the professionals. Give us a call and we'll walk you through the process.
PRESSURE WASHING
One of the best curb appeal investments you can ever make. The result will last for years as Branson Construction's professional grade pressure washers strip mold, mildew, and lichen, from your patio and driveway revealing such a stark contrast underneath that some customers exclaim the patio and driveway appear to be brand new!
RESTRIPE YOUR COMMERCIAL PARKING LOT
Nearly all brick and mortar businesses need a place for customers to park, but over time those yellow stripes fade away and it then becomes difficult to tell where one should park, what is handicap, and what is reserved. Call Branson Construction for a quote on this service.
FENCING
Fences both protect your property and privacy, as well as delineate which neighbor has greener grass. Branson construction builds and repairs wood / chain-link fences and gates in Lake Jackson, TX and surrounding cities.
SECURITY LIGHTING
At night, in many neighborhoods the only thing separating you from unknown visitors (besides decent security doors and windows) is having a reliable set of security lights. Flood lights are an effective and cost efficient option–especially when combined with motion sensors that will illuminate blind spots around your home. LED Wall Pack lights are an excellent option for outside areas like a long driveway that needs to stay lit at night. LED Wall Packs provide a wide arc of illumination while remaining energy efficient and are relatively maintenance free. Custom porch lighting is another option that can make the walk to your front door both inviting, safer, and easier for guests looking for the doorbell…and for you when fumbling for the key/keyhole.