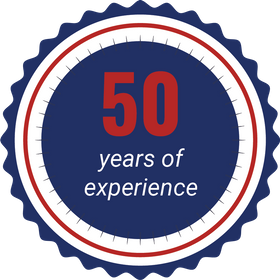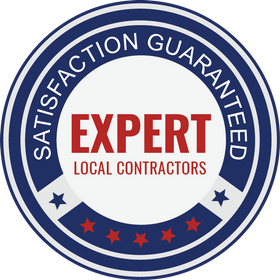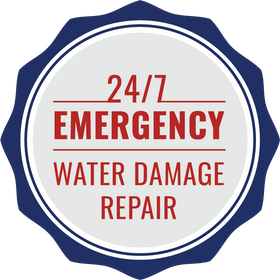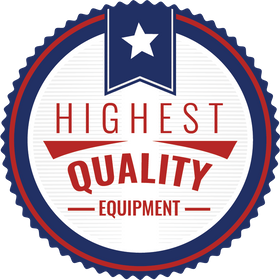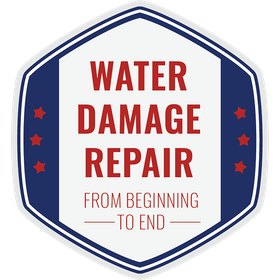 When water damage strikes, it doesn't matter the time of day — you know you need help immediately. At Branson Construction in Lake Jackson, we understand that wasted time means more money in damage repairs. That's why we have a 24/7 emergency line for water damage emergencies. Call us at (979) 267-6253 any time of the day or night, and we'll have our team of professionals to your house within hours. When time and professionalism are of the essence in water damage restoration, you can trust Branson Construction to put our 50 years of expertise to work for you and your family.
Extensive water damage can derail your life, and cause a nightmare situation in your home. If this ever happens, the last thing you want to worry about is the process of finding qualified teams to fix the damage. At Branson Construction, we are able to handle every step of the water damage restoration and renovation process. From the initial call to stop the damage in the middle of the night, to removing the water and preventing further damage, to any necessary rebuilds, Branson Construction will be there for you. We are your one-stop water damage professionals, so you can simplify the process and alleviate stress by letting us handle the entire job.
WHAT JOBS CAN BRANSON CONSTRUCTION HANDLE?
If the worst happens, Branson Construction can assist you through every step of the process. As a company that also handles renovations and general contracting, we are able to streamline your remediation process by taking care of the entire rebuilding process as well. We can take on the following jobs, and much more:
Water damage of any severity
Storm and flood damage
Storm preparedness
Home renovations
For more information about our services, or to request a quote for water damage repair or renovations, contact us today. We can help with whatever step of the rebuilding process you're at.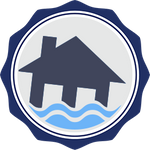 WITH FLOOD DAMAGE AND INSURANCE, YOU HAVE THE CHOICE
At such a crucial rebuilding time, it's important to choose a company you can trust to handle matters as serious as water removal. You should know you don't have to go with the company your insurance provider suggests — you are able to make this choice for yourself.
Many major insurance companies have contracts with specific damage cleanup companies, and therefore have incentive to recommend only those companies. However, this critical choice is not up to the insurance company, the insurance agent, or anyone besides you. Make the right choice and go with Branson Construction. We have been serving our local communities in Lake Jackson, Angleton, Clute, Richwood, Pearland, and beyond for over 50 years, and have unmatched experience and knowledge to get the job done right. We are able to give the job the care and touch that larger companies can't provide, and see you through the entire water damage restoration process. For more information about the insurance claims process following water damage, view our page about insurance claims.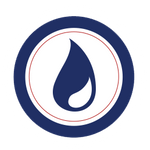 OUR WATER DAMAGE RESTORATION EQUIPMENT
Branson Construction utilizes the best in class water extraction trucks, equipment, and practices. We take pride in maintaining our fleet so that when we arrive, you'll feel confident about choosing our services. You can take additional comfort in knowing we are officially registered and certified by the Chuck Dewald Structural Drying Academy.
Using a professional water damage removal company such as Branson has its perks. Our Dry Air Force 9 Vortex powerfans are able to dry faster than average commercial fans, and our Phoenix dehumidifiers can remove water from over 300 cubic feet per minute. For faster results, less damage accumulation, and less stress, call today and let us explain why using the best tools for the job makes the difference.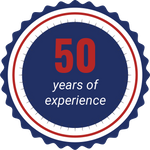 50 YEARS OF WATER DAMAGE RESTORATION IN LAKE JACKSON
With a job as important as water damage repair, you want to go with a company that is both experienced and treats your case with care. Branson Construction is able to offer service that is informed by over 50 years of experience, yet is still personal and tailored to your specific needs. As a local company serving Lake Jackson, we offer the perfect balance of quality local service and experience that larger brands can't match. Read on for a testimonial of our service, and to see how we support our local communities during times of need.
HOW BRANSON CONSTRUCTION SERVES THE LAKE JACKSON COMMUNITY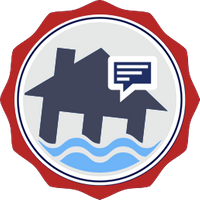 FLOOD DAMAGE RESTORATION TESTIMONIAL
Miley May could smell her morning coffee brewing as she woke at 5 a.m. As she entered her living room, she was surprised to notice water soaking through her socks. In a mixture of panic and confusion, she bolted into her kitchen to find water seeping into the living room from a burst pipe under her kitchen sink.
The resulting situation was one many families face at some point, and one that rarely happens at a convenient time. For Miley, who had to go to work in a few hours, it was a potentially disastrous scenario. Fortunately, she knew a plumber who could arrive quickly to fix the issue, but she also realized that the water damage which had been accruing all night had to be solved before mold set in. She asked her plumber who he trusted to deal with water damage restoration, and he immediately responded with Branson Construction.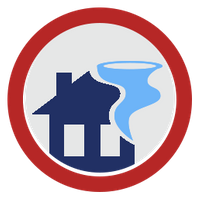 STORM WATER DAMAGE RESTORATION — HURRICANE HARVEY
Hurricane Harvey remains fresh on the minds of Houstonians and other residents of Southeast Texas, including us in Lake Jackson. It was one of the costliest storm cleanups on record, comparable to even Hurricane Katrina. The storm cost $125 billion in damages, and resulted in the displacement of 30,000 Texans from their homes.
Branson Construction was one of the first water remediation companies on the scene in Lake Jackson, Angleton, Clute, and Richwood. As the flood waters receded, they left a massive need for water damage restoration, which no one service provider could entirely fill. Working overtime for the next eight months, Branson Construction's water extraction crew pumped water out of the flooded properties, and its carpentry teams restored them to their former glory — or in many cases, better than before the storm. In addition to the heavy lifting and late nights, owner Walter Branson and his team donated hundreds of hours of relief to local families in need.
When it comes to wind and rain, you will not find a more experienced privately-owned company. It's not just our experience that makes the difference, it's that we give you a level of care larger companies can't match, helping with both the fallout of tropical storms and providing emergency protection services such as pre-storm window and door boarding. "One of the things many families are now realizing is the need for flood and storm insurance, but they are usually surprised to discover that they are responsible for proper pre-storm preparedness before being guaranteed insurance", said Kristin, office manager of Branson Construction. Storm insurance requires purchasing the proper window and door boards that are cut to size for each window and door. This is because these proper materials will usually prevent most of the wind damage caused by hurricanes.
CHOOSE BRANSON CONSTRUCTION FOR WATER CLEANUP AND RESTORATION IN LAKE JACKSON
Water and flood damage is never a situation you want to deal with in your own home. However, when this unfortunate and often unavoidable situation occurs, be sure to go with the most capable team to handle your water cleanup needs. You won't find a more qualified team in Lake Jackson and the surrounding Brazoria County areas. For over 50 years of dedicated service to our local communities, top-of-the-line equipment, and skillful repair and renovation, go with Branson Construction. If you've had water damage and need restoration services, contact us today and request our services. We'll restore any water damage to your home and have it looking as good as new.